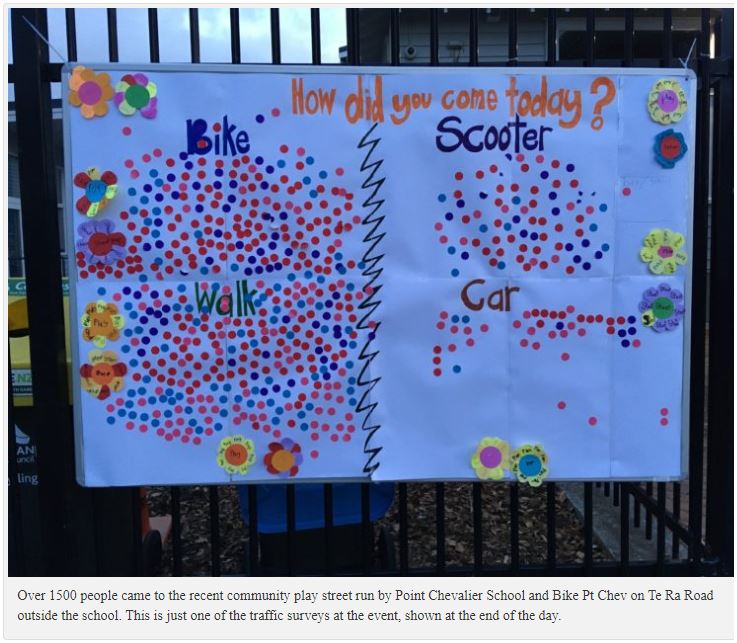 Auckland Transport is making it easier to be a Transition Town in Pt Chevalier, with safer streets making it easier to move about by foot and bike. It's important to submit before 20 December to show how important this is to us. Here's AT's project page, and Bike Auckland has a full article about it. 🚲:
Support the great protected bikeways – and if you like, talk about what they will mean for you and your family! Both in your feedback and on social media!
Support the repurposing of car parking and the painted median where necessary to make the project safe and functional for all ages and all kinds of travel
Support the new raised and signalised crossings, and the raised tables over the side streets – safe walking is so important, and these will be great for kids, Selwyn Villagers, and people catching the bus!
Ask for a full deal, with raised crossings too for the entrances of the Bird Streets on the south side of Meola Road, and Faulder Road off Garnet Road.
Support the new peak hour bus lane on Pt Chevalier Road – for faster, more reliable buses when we need them most.
Support the replanting on Meola Road's south side, which is needed to make the project feasible.
Support the traffic signals at Pt Chevalier / Meola – and ask for them to be on a raised table (to slow down red-light runners) and with wider paths around the edges for walking and biking.
Ask for more bike parking as part of the plan: especially at shops and bus stops. (The sports fields/ MOTAT precinct will need dedicated bike parking, too; that's a separate convo, but one worth mentioning here).
Ask AT to work with the Local Board to connect these routes to Point Chevalier School on Te Ra Road – there are existing plans and discussions, but the kids deserve timely delivery!